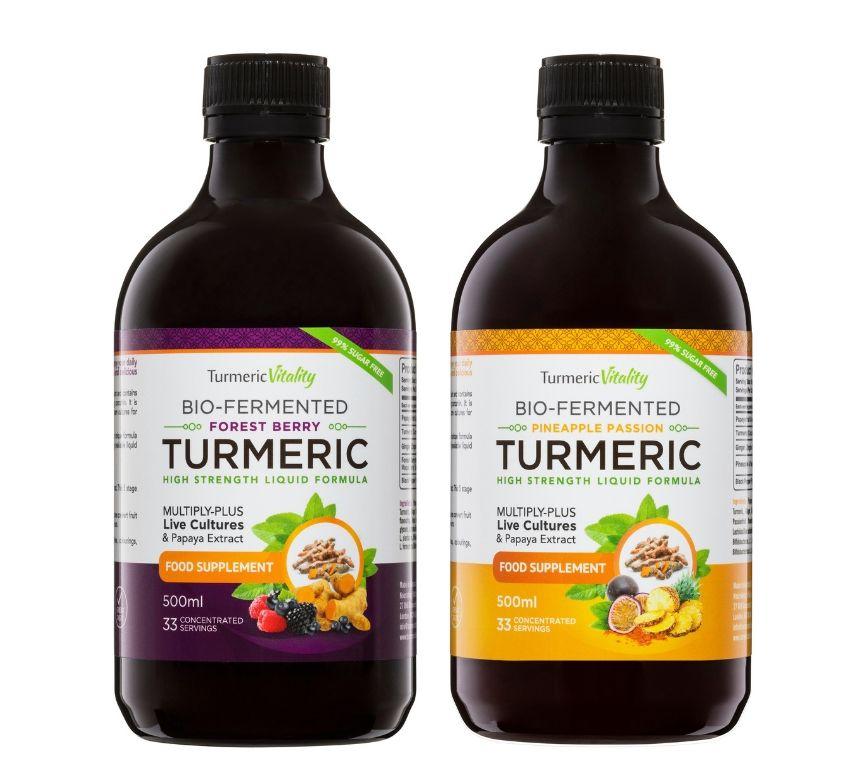 How much to take? 

The suggested daily dose is One to Two (15ml) servings per day. This can be increased to Three if needed. 
Each serving contains 1000mg turmeric as well as the other active ingredients.  One serving is equivalent in strength to taking two regular turmeric capsules. 
When to take?
All of the ingredients help to stimulate digestion so it is important to drink the liquid before eating, ideally a full meal. 
Drinking a serving before your meal also helps the live cultures and enzymes to pass to your intestines where they are needed. In the morning before breakfast works great as your stomach will be empty and they will not be held there. 
Before drinking
Make sure you turn the bottle upside down and shake before each use. Sediment may settle on the bottom which is normal for fermented products.

How to drink

Most people enjoy drinking the liquid by its self in a 15ml serving.
If you find the taste too strong or you are sensitive to black pepper it can also be diluted with water, fruit or vegetable juice. It can also be added to a smoothie. 
**Do not add to hot drinks as this will damage the living cultures and enzymes**
How to store
After opening the bottle it needs to be kept in the fridge to keep the probiotic cultures alive. It also tastes great cold so make sure you keep it in the fridge before trying it for the first time.